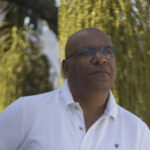 Ajay Bhatia
Ajay Bhatia is a documentary photographer based in Chandigarh with an interest in documenting the urban and rural landscape of India. He believes that India is a land of extraordinary beauty and diversity and his photography is his homage to his country.
Ajay likes to explore the evolution of photography and the gradual shifts in the development of cameras and lenses. He believes that in photography there is no margin for error. The moment of pressing the shutter is what Henri Cartier-Bresson referred to as the decisive moment. One has to be completely certain about the framing, focus, exposure and white balance. Photography reveals itself when one is aware of what is going on inside the camera and is able to control it. The full measure of photography can only be experienced with a rangefinder camera and a lens with a precisely machined helical for manual focusing.
Ajay has been documenting the Khushwant Singh Litfest regularly since 2015. He believes that photography is related to the written word and ideas generated from reading philosophy and fiction can be rendered as photographs. His inspiration for photography comes from books, music, painting and cinema: Plato, Cervantes, Dostoevsky, Molière, Gustav Mahler, Pieter Brueghel and Andrei Tarkovsky.
During the past five years, he has held held fourteen exhibitions in association with the Alliance Française in Chandigarh, New Delhi, Mumbai, Bangalore, Hyderabad, Trivandrum, Pune, Pondicherry Bhopal and Amritsar. Major media publications like The Tribune, The Indian Express, The Hindu, The Hindustan Times, The Times of India, Dainik Bhaskar, Mumbai Mid Day, Asian Age, Sakaal and several others have favorably reviewed his work. In 2016, Elle Décor India listed his photography exhibition " Le Corbusier In India" among the best art exhibitions of the season.
Anand Kumar Sethi
Anand Kumar Sethi, an alumnus of IIT, Bombay has some four decades of active involvement in international joint ventures and business. Dr. Sethi has been an advisor to several international development Financial Institutions. In December 2011, the President of Finland conferred upon him the honour of Knight of the order of 'the white rose of Finland'. An established writer, he is very actively involved in its cleaning up and 'renewal' of the many historical sites there. With an abiding interest in history, Anand has curated and furnished exhibits in the setting up of the Dagshai Jail Museum now designated as a heritage site by Himachal Tourism.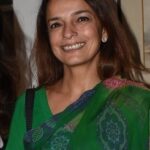 Ashima Bath
Mrs. Ashima Bath works and resides at The Lawrence School, Sanawar. She was the Head of Faculty, English, one of the youngest to be appointed in 2001. Currently she is Senior Housemistress there.
An educator or 'edutainer' as she refers to herself, she has the distinction wearing many hats at any given time. A teacher, resource person, writer, cook, homemaker, mother, wife and philanthropist to name just a few.
Mrs. Ashima Bath is also an expert on innovative and programmatic approach to child education. A BEC teacher trainer from the British Council, her specialized workshops, beside teaching the ELT skills and prevalent methodologies, aim at the dissemination of expertise to bring about a change in the role and attitude of teachers. Her workshops specifically create awareness towards the needs of the students and the changing scenario of our education system in today's world.
Some of her self designed areas of ELT specialization include new forms of vocabulary retention, formulated creative writing modules for different grades, a specialized module for teaching Shakespeare to beginners and extensive reading lists for classes eight to twelve.
In school her work also deals extensively with extracurricular activities. These include topics such as, creative expression and writing, thematic and integrated classroom teaching, phonetics through innovative methodology, drama in education, movie clubs for children and much more.
She believes very strongly in the upliftment of women and the rights of the girl child.
A philanthropist at heart she helps the women in her village by providing materials to knit and sew.
Ashima Bath has helped visualise and run a series of NGO School outside of New Delhi, under the aegis of the Takshila Foundation whose syllabi and running she still supervises in the capacity of a visiting teacher.
Passionate about reading, writing and her love for the language and etymology she is often considered to be and referred to as 'the mad professor.'
She also successfully ran Sunnyside Learning Centre, a pre-primary center for children. Mrs. Ashima Bath is co-author of BROADWAY, SKYLINE and MULBERRY series published by Oxford University Press.
Mrs. Ashima Bath also writes for the Tribune, Robin Age, a children's newspaper in Mumbai and for Education World along with opining on books of various genres at select venues.
She often quotes Robert Frost, "I have miles to before I sleep, miles to go, before I sleep", when asked how much more she has left to go.
She resides permanently in the hills along with her husband, Iknam Bath and daughter Ananyaa Bath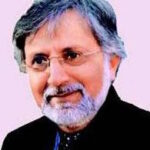 Ashok Chopra
Ashok Chopra is the CEO and MD of Hay House Publishing in India. He is also a long time resident of Kasauli and Himachal Pradesh.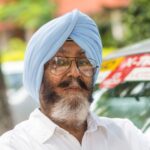 H. Kishie Singh
H. Kishie Singh was both in Shimla and spent his formative years there. He was educated at Bishop Cotton School Shimla and St. Stephens College, Delhi. After a brief stint with Air India, he joined an International Company in 1961 and worked in Bangkok, Beirut, Geneva and Montreal, among other places. In 1975, he moved back to India. Being a motoring aficionado, he drove from London to New Delhi, tracing, on the way, Alexander's journey from Macedonia to India. Since then, he has been a motoring correspondent for the 'Statesman', the 'Tribune' and other newspapers. His column 'Good Motoring', for the 'Tribune', has had an uninterrupted run for 20 years. Kishie Singh has also participated in the Isuzu Challenge and The Rain Forest Challenge, two of the most difficult motoring events in the world. Currently he is involved with Raid de Himalaya, which is in its 15th year.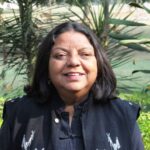 Nirupama Dutt
Nirupama Dutt is a poet, journalist, and translator of many seasons. She writes in both English and Punjabi as well as occasionally in Hindi. Her recent works include the biography of Punjab's Dalit icon, 'The Ballad of Bant Singh' and translation into English of Gulzar's anthology of poetry, Pluto, published by HarperCollins.She received the Punjabi Akademi Award for her anthology of poems, Ik Nadi Sanwali Jahi (A Stream Somewhat Dark). Her poetry anthologies have also come out in English and Hindi: The Black Woman and Buri Auraton Ki Fehrist Se. Her other books include Stories of the Soil (translation of 41 stories from Punjabi, published by Penguin) Poet of the Revolution (translation of the memoirs and poetry of Lal Singh Dil by Penguin). Books edited by her include Our Voices, an anthology of SAARC poetry, and Half the Sky and Children of the Night, two collections of Pakistani short stories. Her journalistic work is vast and has written thousands of articles, critiques and features over a long career. At present she is writing a Chandigarh novel.
Rahul Singh
Rahul Singh has been a writer, journalist and editor of Readers Digest, Indian Express, Sunday Observer.
He has penned, among other books, an engaging biography of his father Khushwant Singh, In The Name of the Father, which was launched by Amitabh Bachchan.
He is an advisor to World Literacy Canada, President of Satyagyan Foundation, India, President of the media awards committee at the Population Institute Washington.
Rahul studied in about 11 schools as his father was posted all over during his years in the foreign service. It was here, at an Elysee in Paris that he picked up his French. He graduated in History from Kings College, Cambridge.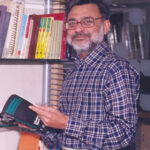 Tilak MUKHERJI
Co-founder promoter of Sigma Research (in 2008) and was its Chairman till December 2019, and remains as the principal stakeholder. He is also the co-founder promoter of GfK ME, Dubai and Saudi Arabia (in 2008), and was its Chairman, till August 2012.
Tilak is an MSc (Hons) in Mathematics from BITS, Pilani, and has about 40 years of social and marketing research experience in India, Bangladesh, Sri Lanka and other countries such as the Maldives, Indonesia, Singapore, Malaysia, and the Philippines.
He was a director on the board (and stakeholder) of Mode / TNS India (1986 – 2008), and Managing Director of MRC-MODE Bangladesh (1996 – 2002) and TNS Lanka (2004 – 2008).
His experience and other roles & positions are :
Is the President of Charkha Development Communication Network
Was associated with the Institute for Studies in Industrial Development (ISID), an autonomous think tank under the aegis of ICSSR
Is the Director of BeaconPath, a social marketing company (Section 8)
Is a co-guide to a PhD scholar at NILM on the application of social marketing for health insurance for women
Is a life Member of :

Indian Association for the Study of Population
Indian Association for Social Sciences and Health
Indian Association of Health Economics
Tilak's clients have virtually been all MNC companies, and a wide range of international multi and bi lateral donor and development agencies and Government departments. His numerous papers (co-authored) have been published / presented in many Indian and international fora and books. He was instrumental for the phenomenal growth of the Social Research Unit of TNS India, and the dramatic turnaround of TNS Lanka during 2004 – 2008 (including the setting up of a social research unit that was a major contributor), apart from engineering the growth of various SBUs of TNS India e.g. Mumbai.
He has been a visiting faculty to several institutions e.g. Institute of Mass Communication, Delhi; Lady Irwin College, Delhi; Administrative Staff College of India, Hyderabad; Mudra Institute of Communications (MICA), Ahmedabad; Delhi School of Communication, Delhi; Wigan & Leigh College, Delhi; Lal Bahadur Shastri National Academy of Administration, Mussoorie; Sri Aurobindo Centre of Arts and Communication, Delhi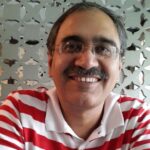 Varun Kathuria
Varun Kathuria is a chartered accountant with a keen interest in helping non-profit organisations function effectively.