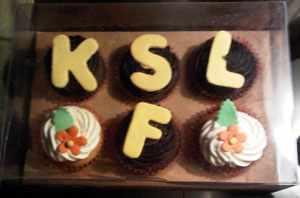 TESTIMONIALS FROM 2013
It was such a lovely, warm festival. Fun and enriching–everybody fell in love with Prof BN Goswami—you should have seen the faces of the women–in rapture–I could see them from the stage.
Wanted to thank you.
Madhu Jain
 Please accept my heartiest congratulations on the grand success of KSLF. It is your devotion and hard work which has resulted in this grand success. Good Lord, what speakers! What speeches! and what a turnout. I sincerely thank you for giving me an opportunity to talk on Rumi as it was a great platform to spread his message of Love.
Mir Jaffar Imam
 It was a very interesting 2 days and your hard work showed wonderful results!
Smita Godrej Crishna
 From here on it will only grow as it deserves to.
Neelkamal Puri
What a fantastic event you organised. Truly grateful for your including me. Sanjaya says he has never had so much fun and intellectual stimulus!
Ashi Varma
It was a lovely festival so efficiently organised by you. Many congratulations. I am wonder struck at the amount of work you put in.
Suneet Vir Singh
Really appreciate all the effort you put in.
Manju Jaidka
Bhayee Sinkandar Singh and I would like to thank you for inviting us to Kasauli. It was, delightful to listen to so many erudite writers and interact with them. Thank you so much for giving us a chance to discuss our book. The response that we got from the participants was encouraging, and will certainly propel us to continue to do our bit for our heritage.
Roopinder Singh
 My very sincere thanks to you both and all the organizers for inviting me to the Khushwant Singh Lit Fest. It was an honour to participate in the event. How I wish that Khushwant Singhji could have been present himself – he would have so enjoyed it. I do hope that he is happy with all the coverage the Fest has got.
Asha Sharma
 Thank you for inviting me to participate in the festival. It was a wonderful and unforgettable experience. I especially enjoyed meeting and interacting with so many interesting people.
Madeeha Gauhar, Ajoka Theatre
We truly had a great time and it was an enriching experience. The list fest is your baby and it is growing magically every year! Look forward to attending it once again next year!
Juggi Bhasin
Thank you for another wonderful festival impeccably organised.  We had an absolutely  marvellous time.
Looking forward now to next year!
Gillian Wright
u.aRe.the.best
every bit went on well.
we are proud of you.
Thanks
Harinder Singh – 1469
It was wonderful meeting you at the Khuswant Singh Lit Fest. Thank you so much for giving me this opportunity to participate in the session. Strange Bed Fellows. I had a great time. And i sincerely hope that I didn't let you down because of my very limited experience as a public speaker.
I would love to be associated with the fest. So next year also do count me in, even as an audience.
Thank you once again.
Parbina Rashid
Usha and I send best thanks for all the thought and work over our visit and strong congratulations on the outstanding festival.
Rajmohan Gandhi
From the bottom of my heart I would like to convey thanks for all the warmth, affection and love.  I am so happy that Kasauli is no more a lost place in the absence of Khushwant uncle, now you are there.  I must complement that the Fest went off very well. Congratulations.
Minakshi Kanwar
Thank you very much for inviting me and the good care taken. It was lovely meeting people from so many different walks in such a secluded place! Kasauli is also unspoilt… wish this area was more like that…
Peter Smetacek
Thank U so much for such a wonderful time n also for stimulating my mind n my being out of inertia, there is so much to thank U n Rahul. Love U. I promise I shall do much better in Khushwant Singh Litfest 2014.
Rani Balbir Kaur
Many thanks to you and Rahul for a lovely time in Kasauli and many rewarding hours of listening, and some speaking…..much strength to you for the coming editions of the festival.
Navtej Sarna
To this festival of literati with glitterati, very best of my fond wishes.
Prakash Pispati
It was great to meet so many people and in such a pleasant and welcoming place.Congratulations on pulling it all together!
Stephen Alter
I greatly enjoyed being with you at the Festival and write this to thank you not only for asking me but also to say how appreciative I was of the courtesies extended to me by you personally and your staff.
BN Goswamy
What a wonderful Second Year of the KSLF! Thank you for making us part of your LitFest.
It was good to meet old friends and then some new.
Thank you for your warm hospitality as well.
Looking forward to Year 3 of the KSLF!
Sonu Bhasin
First of all thank you very much for facilitating all the arrangements at the litfest – they were excellent and I really had a wonderful time thanks to your meticulous planning.
Romi Khosla
I just wanted to thank you for your affection and support throughout the festival. That power nap in Amrita Shergil's cottage will forever remain in my memory — and the cuppa with you and Pushi. I hope you will come and visit us in Lahore before long.
Jugnu Mohsin
I have heard only good things about the festival that you and Rahul organised. Many friends who were there said it was a great experience.
Both Jolly and Harpreet were full of admiration for you and appreciative of your cooperation.
Poonam Malhotra
Just saw the programme of the LITFEST——- a very fine gathering of brilliant minds and good people.
Kamal Davar
congrats, niloufer! well done!!! big love, de
Shobhaa De