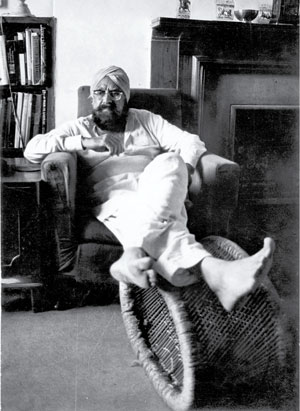 THEME: STORYTELLING AND THE ART OF FICTION
The KSLF in Kasauli this year, Oct 10-12, 2014 will have a very special meaning for all of us – KS family, KS friends, KS admirers, and yes, even KS haters. For the first time we will talk of him in the past. And yet his amazing zest for life will continue to light up our minds and hearts in the tranquil yet lively setting of the Kasauli Club.
This will be a time for stories. Stories not just on KS and his amazing life and work, but stories on all matters of interest to him and to the Kasauli region. Stories that are necessary to preserve our ecology, our heritage, our military, our society. Stories on film and stories in song. Stories that will build ties between nations with a special focus on Indo-Pak ties. And stories on the art of telling stories.
So, ONCE UPON A TIME.. there lived a king of columnists and prince of hosts, a hero of cats, a trencherman of toasts, to paraphrase Vikram Seth writing on KS. Once upon a time, 2 years ago, the KSLF was launched. Once upon a time a man called KS was the master story teller spanning the 20th and early part of the 21st centuries. Stories down the pages of his novels, stories over scotch and malt in his living room, whether Delhi or Kasauli, and stories in his weekly columns. Once these connected him to a population of millions.Once these stories helped transform the lives of millions, and now these stories continue to leave a legacy for future generations to feed on, to evolve, to grow, to think. And perhaps enhance the joy of reading and learning.
"Stories are bridges from one mind to another." – Martha Holloway"Storytelling can change a room. It can change lives. It can change the world." – Gwenda LedBetter

"Stories are the truths that guide us through life." – Beth Horner
For over two centuries, since the first cave paintings were discovered, telling stories has been a fundamental way of communication. Stories connect people, bring in a greater understanding of cultures, of problems, of similarities, of diversities. Stories spin magic and release the boundaries of our minds. Stories open up human intellect. Stories awaken us to our potential. Stories make us laugh, cry, inspire.Is there a person alive or dead who does not have a story to tell. Stories are our life breath. Just tell me a story and shape my life. And if we have a penchant for science, storytelling activates our synapses and connections, and enhances our happy dopamine levels.
And so the legacy of the KS litfest continues. A legacy inspired by the life and work of KS. And now to paraphrase his favorite Kipling poem, he filled each unforgiving minute with 60 seconds worth of distance run. He had the earth and everything in it. He was a man, my son.