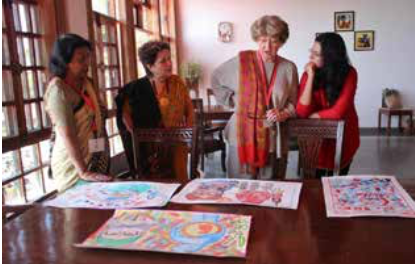 The Joy of Learning
'Tell me and I forget, teach me and I may remember, involve me and I learn" – Benjamin Franklin
The youth of Kasauli and the region have always been an integral part of KSLF, run by the Khushwant Singh Foundation (KSF). These programs are supported by Education World and Sannidhi, and organised by former Delhi Public School vice-principal Deepa Sethi and Lila Kutty, educationist from Kasauli and Delhi.
The exciting milestones this time are:
• A Khushwant Singh themed quiz competition
• Let creativity run wild on canvas and paper as students portray their impressions of this special centenary edition of KSLF
• Scholarships are offered for the less privileged girl children in Kasauli by Khushwant Singh Foundation
Judges for the creative competition are eminent art critic and eminent painter, Prof B.N Goswamy and Mr Jatin Das.