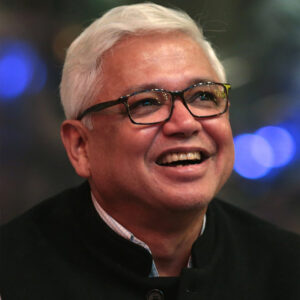 Amitav Ghosh
Sahitya Akademi winner and Padma Shri Amitav Ghosh is the first English-language writer to be conferred the Jnanpith Award. He is the author of acclaimed books such as The Circle of Reason, The Shadow Lines, In an Antique Land, Dancing in Cambodia, The Calcutta Chromosome, The Glass Palace, The Hungry Tide, of the Ibis Trilogy, The Great Derangement and most recently, Gun Island. His books have been translated into more than 20 languages.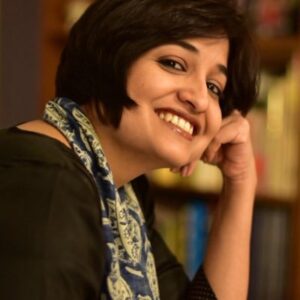 Ankita Mukherji
Ankita Mukherji is Senior Editor, NDTV. She has anchored several prime time shows on NDTV including Newsbreak and News at 10. Ankita has also anchored NDTV's Breakfast news show for several years as well as a weekly current affairs show Politically Incorrect. Ankita began her career in publishing, working with Penguin Books and has been a producer for Just Books, India's only literary tv show. Ankita studied at Jadavpur University, Kolkata and at Oxford University, where she was a Rhodes Scholar.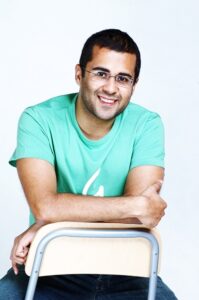 Chetan Bhagat
Chetan Bhagat is the author of eleven blockbuster books. These include eight novels—Five Point Someone (2004), One Night @ the Call Center (2005), The 3 Mistakes of My Life (2008), 2 States (2009), Revolution 2020 (2011), Half Girlfriend (2014) One Indian Girl (2016) and The Girl in Room 105 (2018) and three non-fiction titles— What Young India Wants (2012) Making India Awesome(2015) and India Positive (2019). Chetan's books have remained bestsellers since their release. Five out of his eight novels have been already adapted into successful Bollywood films and the others are in process of being adapted as well. The New York Times called him the 'the biggest selling English language novelist in India's history'. Time magazine named him amongst the '100 most influential people in the world' and Fast Company, USA, listed him as one of the world's '100 most creative people in business'. Chetan writes columns for leading English and Hindi newspapers, focusing on youth and national development issues. He is also a motivational speaker and screenplay writer. Chetan quit his international investment banking career in 2009 to devote his entire time to writing and make change happen in the country. He lives in Mumbai with his wife, Anusha, an ex-classmate from IIM-A, and his twin boys, Shyam and Ishaan.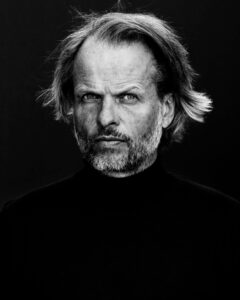 Erling Kagge
Erling Kagge has become something of a Renaissance man. A lawyer by training, he studied philosophy after exploring the world, starting his own publishing house, becoming a renowned collector of contemporary art, and latterly an author of slim but thought-provoking tomes. He has written books on exploration, philosophy and art collecting, all international best sellers and widely acclaimed by critics. His books are translated to 38 languages. In his most recent publications – Silence in the Age of Noise (2016) and Walking: One Step at a Time (2018) he reflects, in different ways, about the silence we carry inside us. But most importantly for Kagge, both books and Philosophy for Polar Explorers are about being in contact with nature.
The New York Times described Kagge as "… a philosophical adventurer or perhaps an adventurous philosopher". Alain de Botton describes him as follows: "An author for our noisy times, full of a rare and deeply redemptive languor and perspective".
Picture Credit: Lars Petter Pettersen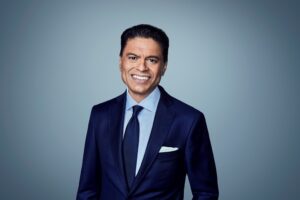 Fareed Zakaria
Fareed Zakaria hosts Fareed Zakaria GPS for CNN Worldwide and is a columnist for The Washington Post, a contributing editor for The Atlantic, and a bestselling author.
Fareed Zakaria GPS is a weekly international and domestic affairs program that airs on CNN/U.S. and around the world on CNN International. Since its debut in 2008, it has become a prominent television forum for global newsmakers and thought leaders.
Interviews on Fareed Zakaria GPS have included U.S. President Barack Obama, French President Emmanuel Macron, Chinese Premier Wen Jiabao, Russian President Vladimir Putin, Israeli Prime Minister Benjamin Netanyahu, and Turkish President Recep Tayyip Erdoğan. Other past guests include military officials such as Gen. David Petraeus and Adm. Michael Mullen; corporate leaders such as Goldman Sachs CEO Lloyd Blankfein and Pepsi CEO Indra Nooyi; and other public figures like Bill Maher and Bono. The program earned the prestigious Peabody Award in 2011 and an Emmy® Award nomination in 2013.
Zakaria has regularly hosted primetime specials for CNN Worldwide, such as "Blindsided: How ISIS Shook the World," "Why Trump Won," and "Putin: The Most Powerful Man in the World." He frequently contributes his thoughtful analysis of world events and public affairs to CNN.com; Fareed's Global Briefing, a daily digital newsletter; and other programming across CNN's multiple platforms.
Zakaria is the author of three highly-regarded and New York Times bestselling books: In Defense of a Liberal Education (2015), a commentary on the importance of a well-rounded education; the international bestselling The Post-American World (1st ed. 2008, 2nd ed. 2011), a discussion of the rise of non-Western powers; and The Future of Freedom (2003), a study of "illiberal democracy" in various countries, also an international bestseller.
Prior to his tenure at CNN Worldwide, Zakaria was editor of Newsweek International, managing editor of Foreign Affairs, a columnist for Time, an analyst for ABC News, and the host of Foreign Exchange with Fareed Zakaria on PBS.
In 2017, Zakaria was awarded the Arthur Ross Media Award by the American Academy of Diplomacy. He was named a "Top 10 Global Thinker of the Last 10 Years" by Foreign Policy magazine in 2019, and Esquire once called him "the most influential foreign policy adviser of his generation."
Zakaria serves on the boards of the Council of Foreign Relations and New America. He earned a bachelor's degree from Yale University, a doctorate in political science from Harvard University, and has received numerous honorary degrees.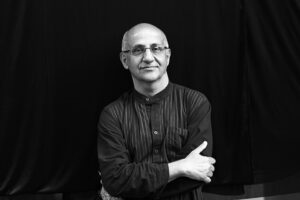 Harsh Mander
Harsh Mander, human rights and peace worker, writer, columnist, researcher and teacher, works with survivors of mass violence, hunger, homeless persons and street children.
Books and Writings
An overview of his writings and talks are available on http://harshmander.in/
His books include:
'Partitions of the Heart: Unmaking the Idea of India', Published by Penguin Books India, New Delhi, 2019.
'Between Memory and Forgetting: Massacre and the Modi Years in Gujarat', published by Yoda Press, New Delhi, 2019.
'Looking Away: Inequality, Prejudice and Indifference in New India', published by Speaking Tiger, 2015.
'Reconciliation: Karwan e Mohabbat's Journey of Solidarity Through a Wounded India' (co-authored), published by Westland Publications, Chennai, 2018.
'Fatal Accidents of Birth: Stories of Suffering, Oppression and Resistance', published by Speaking Tiger, 2016.
'Fractured Freedom: Chronicles from India's Margins', published by Three Essays Collective, 2012.
'Ash in the Belly: India's Unfinished Battle against Hunger', published by Penguin Books India, New Delhi, 2013.
'Unheard Voices: Stories of Forgotten Lives', published by Penguin Books India, New Delhi, 2001.
'Fear and Forgiveness: The Aftermath of Massacre', published by Penguin Books India, New Delhi, 2009.
'Untouchability in Rural India' (co-authored), published by Sage Publications India, New Delhi, 2006.
His real-life stories have been adapted for films, such as Shyam Benegal's Samar, and for Mallika Sarabhai's dance drama Unsuni.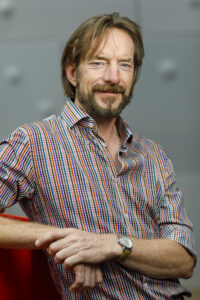 Jono Lineen
Jono Lineen is a curator at the National Museum of Australia. Dr Lineen's research interests are in creativity and storytelling, and how the body can be a medium, a catalyst and a framework to generate both. He was born in Belfast, Northern Ireland at the start of the 'Troubles', moved to Canada as a young boy and spent almost 20 years traveling the world working as a forester, geologist, ski racer, deep sea fisher, mountain guide, humanitarian relief worker and writer. His books include River Trilogy, Into the Heart of the Himalayas and Perfect Motion.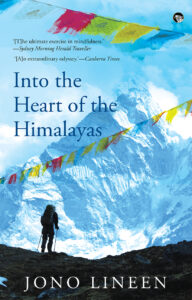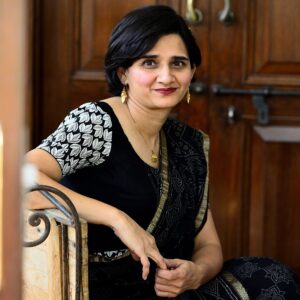 Natasha Badhwar
Natasha Badhwar is the author of My Daughters' Mum and Immortal For A Moment. Along with Harsh Mander and John Dayal, she has co-edited Reconciliation – Karwan e Mohabbat's journey of solidarity through a wounded India.
Natasha is a film-maker, columnist and media trainer.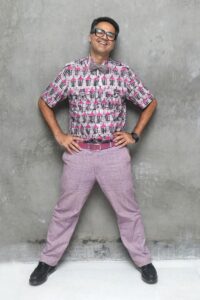 Parmesh Shahani
Parmesh Shahani is Vice President at Godrej Industries Ltd. and the founder of the Godrej India Culture Lab. He is a passionate advocate for LGBTQ inclusion in corporate India and has guided many of the country's leading companies on their inclusion journeys. His first book Gay Bombay: Globalization, Love and (Be)Longing in Contemporary India (Sage Publications) was released in 2008 and re-released in June 2020 as an updated edition and his second book Queeristan: LGBTQ Inclusion in the Indian Workplace (Westland Business) was released in August 2020. Parmesh holds an MS in Comparative Media Studies from MIT. He has been a TED Senior Fellow, a Yale World Fellow, and a World Economic Forum Young Global Leader. He is a member of the FICCI taskforce on diversity and inclusion and a board member of KHOJ International Artists' Association.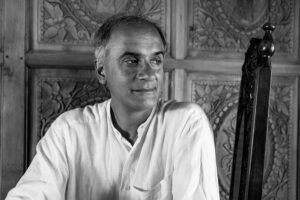 Pico Iyer
Pico Iyer is the author of 15 books of fiction and non-fiction, translated into 23 languages, including the best-selling Art of Stillness and The Open Road (about his first 34 years of talks and travels with the XIVth Dalai Lama). His four talks for TED have received more than 10 million views so far. His most recent books, just out in paperback, are twinned works on his longtime home near Kyoto, Autumn Light and A Beginner's Guide to Japan.
Picture Credit: Brigitte Lacombe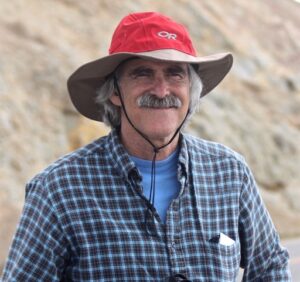 Russ Lewin
After earning degrees in Psychology and Physics from the University of California, Santa Barbara, I decided to see the world by working on ocean-going vessels as a merchant seaman. After many wonderful adventures, I worked as a firefighter in the city of San Francisco for four years. My strong interest in science and mathematics led me to become a teacher of 8th and 9th grade students. I have spent 35 years teaching Physics, Maths, Robotics and Computer Science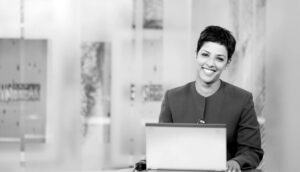 Sarah Jacob
Sarah Jacob is a JOURNALIST and Senior Editor at NDTV 24×7. She is the anchor of 'We the People', one of NDTV's flagship primetime shows. Previously, Sarah was the US correspondent for NDTV and covered both the 2008 and 2012 Presidential elections. Sarah has reported extensively on the environment and as part of a series titled 'Save India's Coast', she has travelled India's entire coastline reporting on the environmental destruction taking place along it. Sarah graduated on a full scholarship from New York University with a Master's degree in Broadcast and Documentary Journalism.
Shobhaa De
Shobhaa De has written countless bestselling books and is a widely read columnist in leading publications. She is known for her outspoken, irreverent views, making her one of India's most respected opinion shapers. Her writings have consistently chronicled her deeply felt socio-political-cultural concerns. De's work is determinedly full of optimism, hope, oomph and flair, and she continues to be a trailblazer for women's writing in India.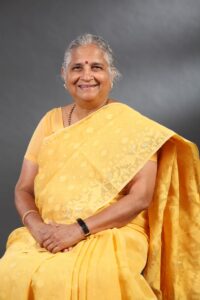 Sudha Murty
Sudha Murty was born in 1950 in Shiggaon, Haveri District in North Karnataka. She completed her engineering from BVB College of Engineering, obtained 1st rank across all branches and received a gold medal from the Institute of Engineers. She did her ME from Indian Institute of Science with distinction and started her career as an engineer with TELCO (now Tata Motors). Today, she is the chairperson of Infosys Foundation and has handled 16 national disasters in the last 24 years. She studied in a Kannada-medium school till the 10th standard and fell in love with the language. Her strong ties to the language and its people led her to establish more than 60,000 libraries in Karnataka. She also strongly believes in creating awareness for social causes and has passionately traveled the world for this purpose including universities and gatherings in USA, Columbia, Kuwait, Saudi Arabia, Pakistan, New Zealand, Australia, England, Thailand, Vietnam, China, Tibet, and Singapore. A prolific writer in English and Kannada, her books have been translated into all major Indian languages and have sold over 30 lakh copies around the country. She is a columnist for English and Kannada dailies with 30 books and more than 200 titles to her credit – including novels, non-fiction, children's books, travelogues, technical books, and memoirs. She has also received eight honorary doctorates. Some of her awards include the R.K. Narayan Award for Literature, the Padma Shri in 2006, the Attimabbe Award from the government of Karnataka for excellence in Kannada literature in 2011 and the Lifetime Achievement by Crossword Book Awards in 2018. She lives by the belief that "Generosity of a few is hope for millions".