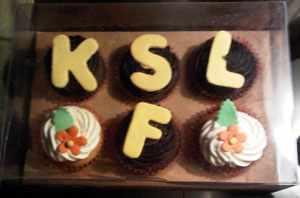 A LABOR OF LOVE
A hallmark of the first Khushwant Singh Literary Festival (KSLF) held in Kasauli in October last year was the warmth and intimacy of the gathering. Combined with the pristine setting of tiny Kasauli, the old world charm of the Kasauli Club, and the impeccable bearing of the military, without whose help this festival would not have happened. A setting that helped mesmerize the audience. Some things will never change. And this magic of the KSLF will continue in the years to come as our meeting of minds celebrate the power of ideas that can transform our lives as well as raise awareness for causes.
Yet there are some things that cannot remain the same and will only get better, like old wine. The theme of our festival this year is 'Greater Punjab'. Greater Punjab has been the cradle of the Indus Valley civilization, Harappan civilization as well as the Mohenjo-daro civilization. This fertile ancient land finds mention in the Mahabharata and Ramayana. Places like Ropar, Kiratpur, Dholbaha, Rohira and Ghuram…all in Punjab have unearthed artifacts that date back to centuries earlier. The word "Punjab", however, was used for the first time in the Book "Tarikh-e-Sher Shah" in 1580. It included the regions of Punjab, Delhi, Haryana, Himachal Pradesh, Jammu & Kashmir all the way to Tibet, Islamabad and Khyber Pakhtunkhwa in Afghanistan.
Just as KS has delighted, enlightened and enraged his readers, so too the KSLF will engage you in the delightful yet fragile ecology of this region, well preserved thanks to the cantonment ; it will revive the literature of the Punjab; it will mesmerize you with Sufi spirituality; the Sikh entrepreneurship will inspire; its multi-religious culture and music will energize us; its rich heritage will give rise to an informed wanderlust; we will realize that the Indo-Pak or Punjab-Pak civilization was one and the people will continue to be one; there will be stories on the fine military tradition of the area; there will be portraits of charismatic ladies as Bollywood ruled by Punjabi culture, will also rule the roost at the KSLF. Did you know that Kabir Bedi was published in an anthology edited by KS? Or that Amrita Singh is his niece and movie legend Nerges slept in his bed in Kasauli!
Kasauli has been summer home to KS for over half a century. It is here in Raj Villa that he has done most of his writing, including his  columns syndicated across some 20 publications, translated into 17 Indian languages and over 125 novels (bookfinder.com), including works of non-fiction. And like his popular '11 secrets to a long and happy life' that keep popping up on the internet, the KSLF will be our secret to a short and happy festival amid the never-ending pines, inspiring mountains, cheerful flowers and warm people. And yes, you shall hear the Nightingale…