STARRY STARRY NIGHTS
Unplugged Performance Dalip Tahil He has become famous in world of performing art of bollywood films and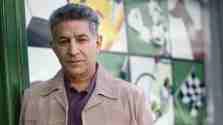 television. Acting towards which he has developed infatuation at early age of just 10 years when he was student of renowned Sherwood College,Nainital. He bagged the prestigious "Kendall Cup" award of Best Actor for two successive years for his role in the play "My three Angels" as loseh" and as "Macbeth" in Shakespeare's one of most popular play of same name. He has created record winning the "Kendall Cup" for the third time in 1969. And till now he is creating sensation through his performance.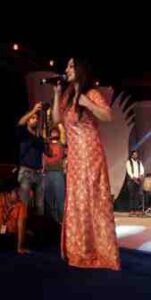 Singer, Performer, Composer Nupur Pant Born in Nainital, UK to a family very passionate about music, Nupur was formally trained in Hindustani Classical Music Tishaarad' in 'Guru Shishya Parampara'. She holds a masters degree in Indian classical vocals from Mumbai University. She moved to Mumbai after completing her graduation from Lady Shri Ram college of the university of Delhi and has now embarked on her journey as a professional singer,making a mark in the field of performance. She is known for her distinctive style of singing and her unique voice texture.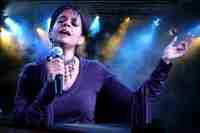 Music by Rene Singh ….singer and composer weaves simple SUFI poetry to rhythm andsets it to melodies to spread the message of love peace and harmony. Rene has imbibed the beauty and simplicity of remote folk cultures and traditions while musically working and travelling extensively in villages of different states,which is reflected in her pure,simple and soulful renditions.


An evening by Jasbir Jassi & troupe He is a Punjabi singer, lyricist, performer and actor. As of 2016 he has released thirteen albums,his first pop album being Dil Le Gayee,released in 1998. He is a respected and popular artist of the Punjabi music industry,and like several of his counterparts is a first generation musician. Jassi is a deadly contrast of performance and heartthrob musical extravaganza, when complimented on his hi-energy stage performance, he replies "Music is like a pearl buried deep inside my heart and soul, just waiting to be brought out!" From 1980 Jasbir Jassi had his live shows & concerts with his multifaceted appearances.